EXPERIENCED COUNSEL, SUPERIOR SERVICE, RESULTS DRIVEN
Our founding attorney, Daniel Pellar, worked as a partner in a large law firm with offices in both Houston and Dallas before starting the Pellar Law Firm. He has over 20 years of experience working with clients to provide unsurpassed legal representation both in and out of the courtroom. The Pellar Law Firm's goal is to provide effective legal representation targeted to meet the individual client's needs.
HOMEOWNER ASSOCIATION LAW
Daniel Pellar has extensive knowledge and experience representing both homeowner associations and homeowners in the North Texas Region.
We work with our clients to resolve often complex legal matters ranging from contract issues and insurance coverage disputes to deed restriction and assessment collection matters. By restricting our representation to association clients in the North Dallas & Forth Worth area, we have created a reputation for being readily available to address and meet our clients' needs in a cost effective and timely manner.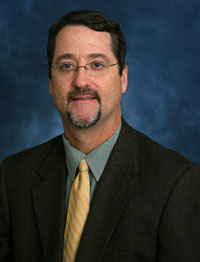 FOUNDATION & CONSTRUCTION DEFECT LITIGATION
Mr. Pellar has significant experience working as both a builder and developer prior to entering the practice of law. He served on the City of Frisco Board of Adjustments and Construction Review Board. Mr. Pellar relies on his experience and knowledge to assist clients with construction defect issues.
All too often, expansive clay soils, poor drainage, improper site preparation, and inadequate construction and design work can lead to cracked brick, drywall, sticking windows and doors, and related serious foundation problems.
When these issues are not properly addressed, the unsuspecting homeowner is often left with serious safety concerns, costly repairs and diminished property value.
We have a proven track record of assisting our homeowner clients to obtain fair settlements or, when necessary, litigation awards against responsible builders, insurers and warranty companies.